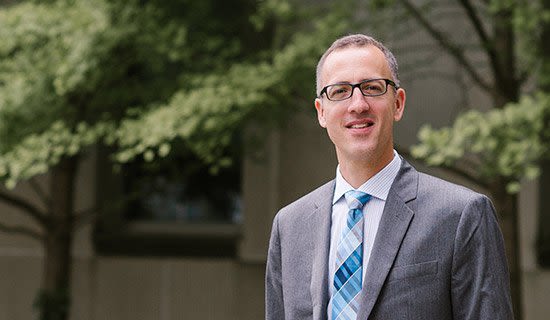 Imagine you have a full-ride scholarship. One day, you're speeding on the interstate. To be more specific, you're traveling more than 20 miles per hour over the limit. You're charged with reckless driving and risk losing your entire scholarship if convicted of the misdemeanor charge. Interestingly, the only evidence of speeding is the word of the officer who did not have a radar gun. Is this sufficient evidence of reckless driving?
These are the kinds of questions brought to appellate attorneys. In fact, a student in a similar situation was one of my own clients. No one condones reckless behavior. The question was whether the State had evidence of conduct that could be classified as criminal. We believed the answer was "no" and were able to reach an agreement that allowed her to admit an infraction and retain her scholarship.
It's cases like these that inspire me each and every day. Everyone has the right to an appeal, but many people make the mistake of accepting unjust or improper outcomes without a fight. In a criminal case, an appellate attorney can be appointed at public expense, and in civil cases you should at least consult with an appellate attorney to see if an appeal might be a viable option.
I want everyone to know that an appeal is an option. No one is is required to accept an inequitable or incorrect judgment without a fight. I've dedicated my career to helping people attain the clarity and justice they deserve.
That's why I work to advocate for the people of Indiana — whether they have been convicted of a misdemeanor charge, are unhappy with a divorce decree, or believe they have been treated unfairly in the trial court. Often, the law in practice seems different than what's written in the law books, and my goal is to close that gap. Furthermore, I aim to show my clients that an appeal in their case could affect the outcomes of other cases down line.
Everyone can do their part to improve the community as a whole. When I was deciding what type of profession to pursue, I thought, "What influences behavior more than the law?" I like that my work has a direct connection to the world around me, and if I can help shape the law in positive ways, I feel as though I'm doing my part to better society.
How It All Began
Still, you may wonder how I got into appeals in the first place. After all, many attorneys want nothing to do with them because they require a lot of preparation and they're tough to win. But my perspective is different. Early in my career, I was a deputy attorney general who handled hundreds of appeals before the Indiana Court of Appeals and Indiana Supreme Court. Many of these cases involved complex questions and established new rules in this state. This experience taught me to mature quickly and recognize what a significant effect the law had on people's lives. Since that time, I have maintained an interest in shaping the law. An appellate practice does just that.
I don't mind the tedious work that goes into preparing an appellate brief because I like to write and enjoy a good intellectual challenge. My work has also helped me grow as an individual. Appellate cases open you up to complexities of the world and teach you to not judge situations by your first impression of them.
Of course, it isn't all about work. Family is extremely important, and I spend much of my free time coaching sports and volunteering at my children's schools. I'm a lifelong Hoosier, and I value the sense of community throughout Indiana. Because every appeal is heard by a court in Indianapolis, an appellate practice allows me to reach communities across the state.
Education
Juris Doctor — Indiana University Robert H. McKinney School of Law

Bachelor of Science in Economics — Ball State University
Work Experience
Firm Founded 2015

Former Deputy Attorney General

Assistant Majority Counsel for the Indiana Senate